Fastener
We use YKK products as fastener because of their high quality and sustainable conscious production process. The fasteners are made from brass and are recyclable.
Design
We have made a lot of trial and error in order to understand the capabilities of the enlacing technique and we keep pushing its limits. We're creating a design arsenal which we can implement into future designs. This way we also increase predictability when creating custom designs. Feel free to contact us about your design needs.
While designing our products we keep user experience as the core value while balancing functionality and aesthetics. We keep exploring new ways to approach design.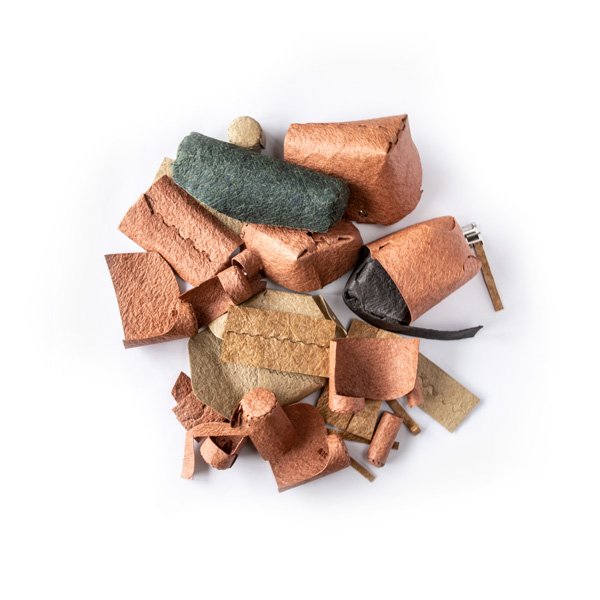 Prototyping
Here is a short clip showing some of the steps of our prototyping process.
Production
Enlacing technique requires a lot of fine details when it comes to the cutting stage of our production. Laser cutting makes our production accurate and fast, keeping the price of our products down while maintaining quality. We use computer generated nesting to help us minimize wastage.
The main part of the production from edge burnishing to enlacing the products together is done by hand.